<! Update VII - Header>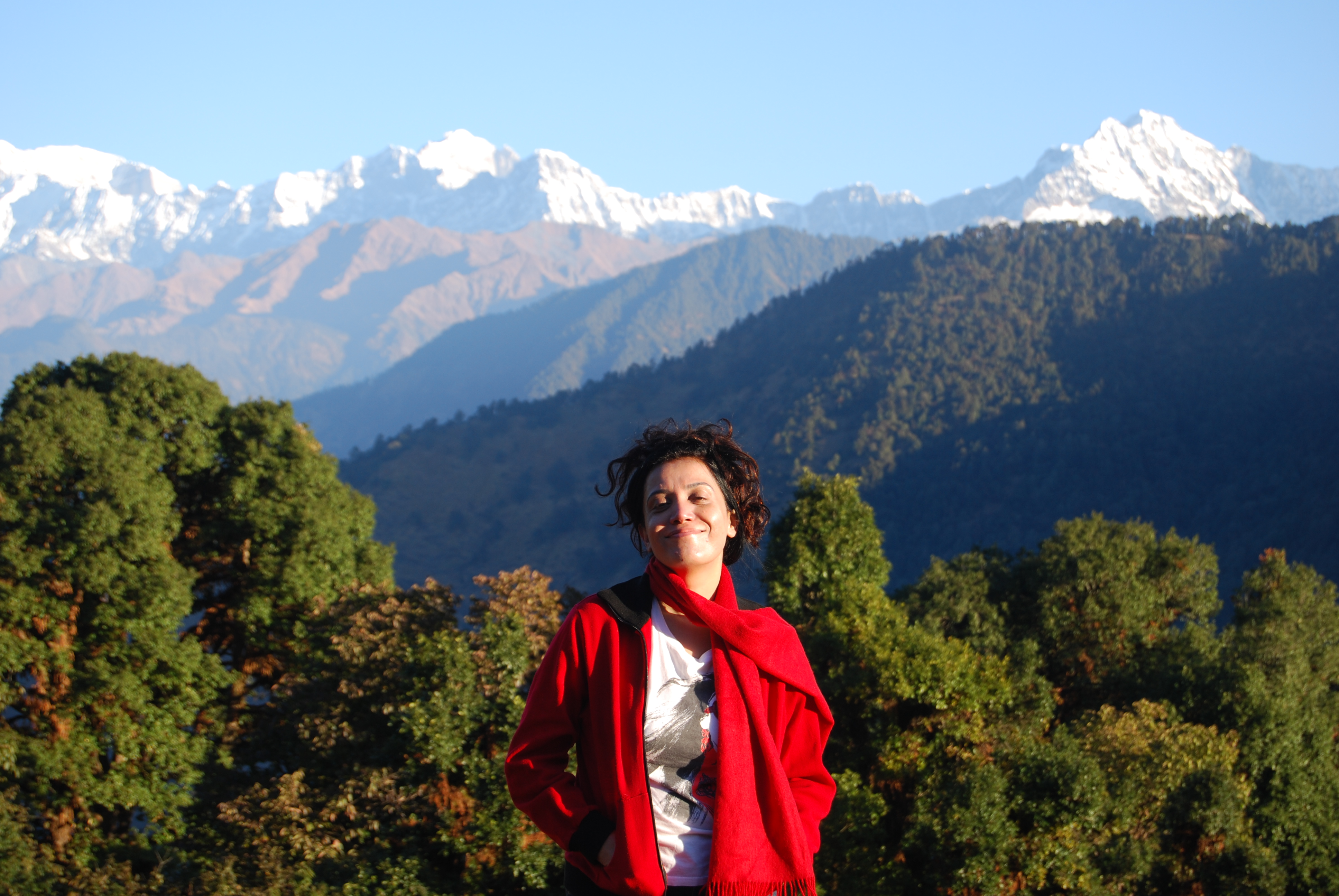 Barnali Ray Shukla is an Indian writer, filmmaker and poet, who has featured in more than a dozen anthologies and compendiums. Her maiden poetry collection is called Apostrophe (RLFPA 2016). In her cine life Barnali has written and directed one full length feature, two documentaries, and two short films.

<! SASCHA AURORA AKHTAR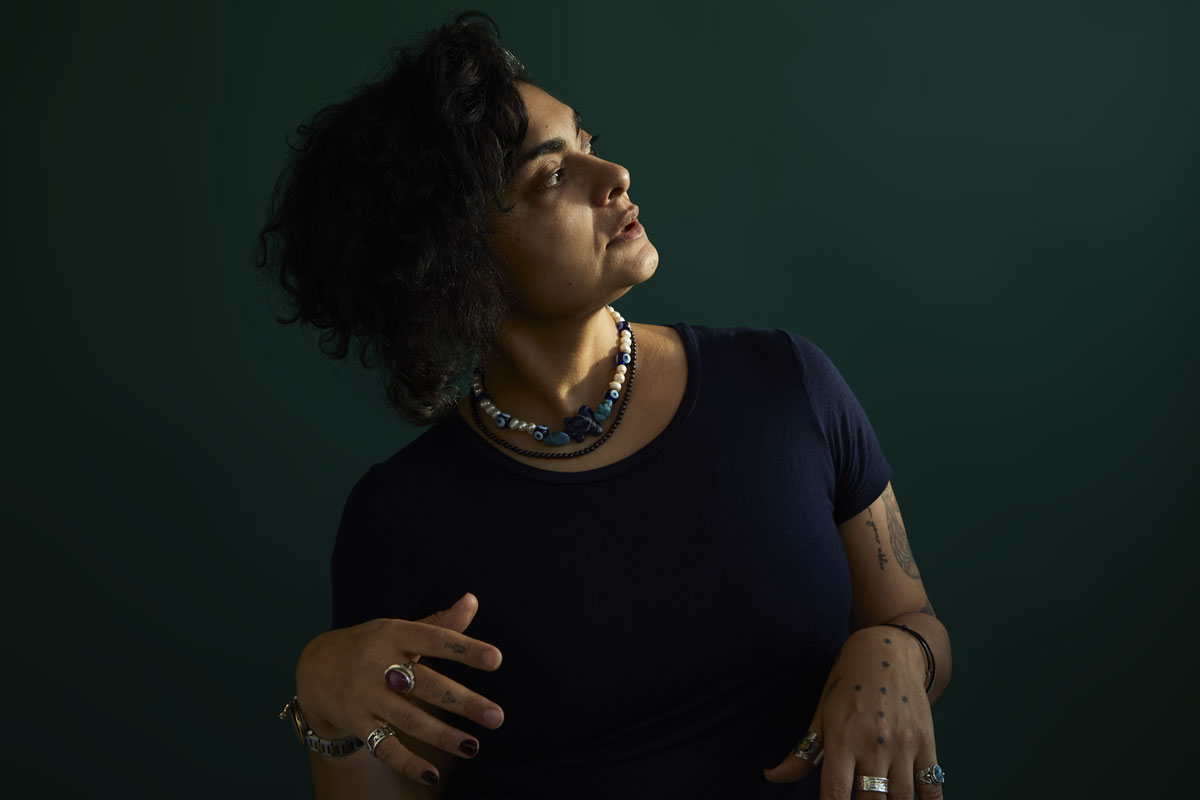 Sascha Aurora Akhtar is a poet of the liminal — someone for whom all is magic|K|. She considers herself a 'Pakistani-British-American: something reflected in the linguistic registers in her work. Her six poetry collections have been published by Salt, Shearsman, Contraband, The Emma Press, Knives, Forks & Spoons Press and ZimZalla — all UK publishers. Her debut fiction, Of Necessity And Wanting, was published by The 87 Press in October 2020, while Oxford University Press (India) will publish her first book of Translations of the work of Hijab Imtiaz in 2021. Sascha's Poems For Eliot, from the book #LoveLikeBlood, was named number one poem of the past five years by Poetry Wales in the summer of 2019.

[Illuminated Poetry Objects] ]
<! JOEL CHACE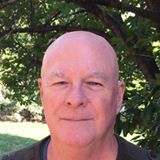 Joel Chace has published work in print and electronic magazines such as, Eratio, Otoliths, Word For/Word, and Golden Handcuffs. Most recent collections include Scorpions, from Unlikely Books, Humors, from Paloma Press, and Threnodies, from Moria Books..

<! ANUPAM ROY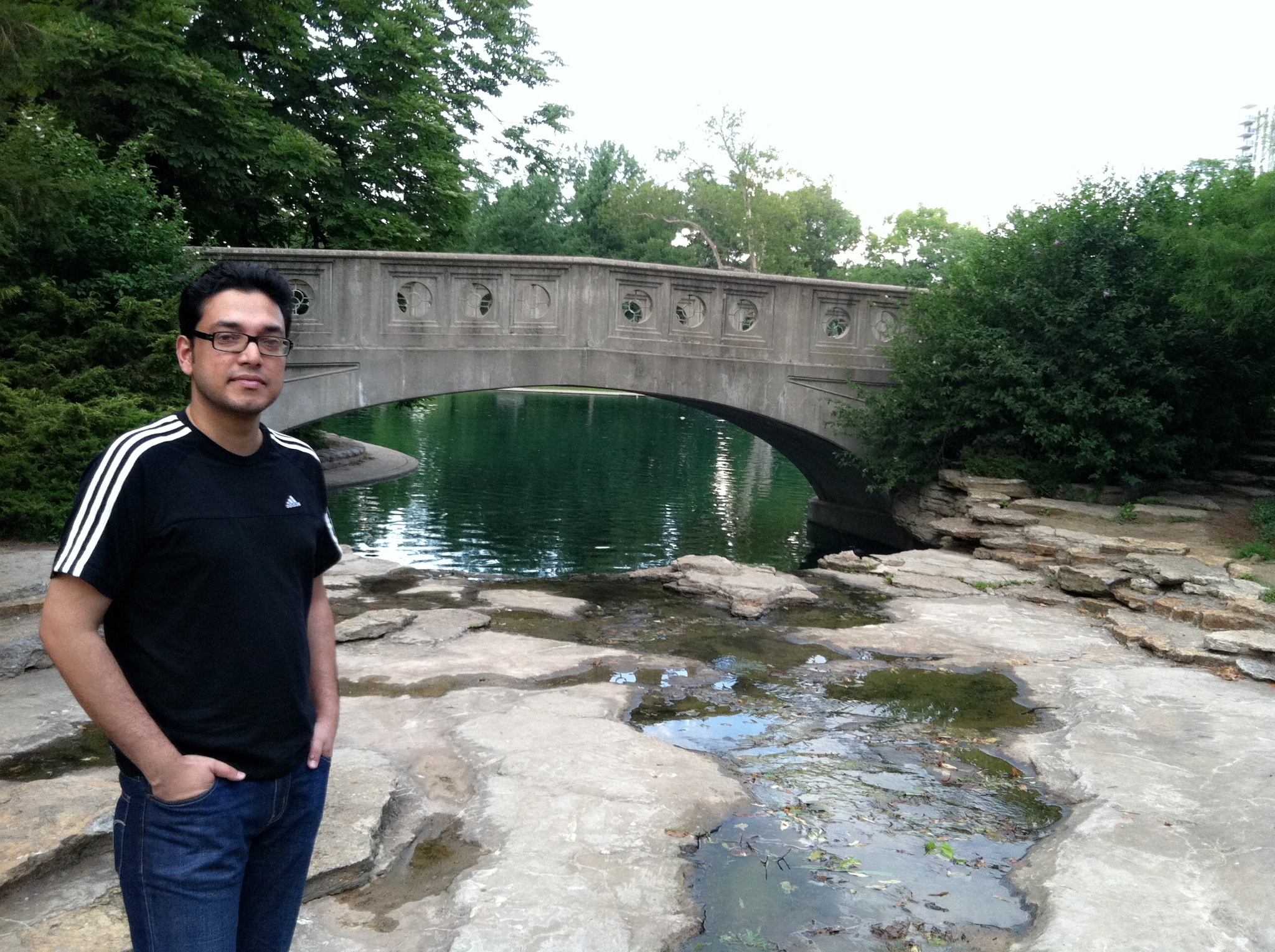 Anupam Roy is a celebrated Indian lyricist, composer and playback singer from Kolkata. Winner of the Filmfare Award for Best Background Score for the Bollywood film Piku; a recipient of the 64th National Film Award for Best Lyrics and countless other awards he is also a Bengali author and bilingual poet who has authored eight books and has been a regular contributor to Kaurab.

<! Update VI - Header>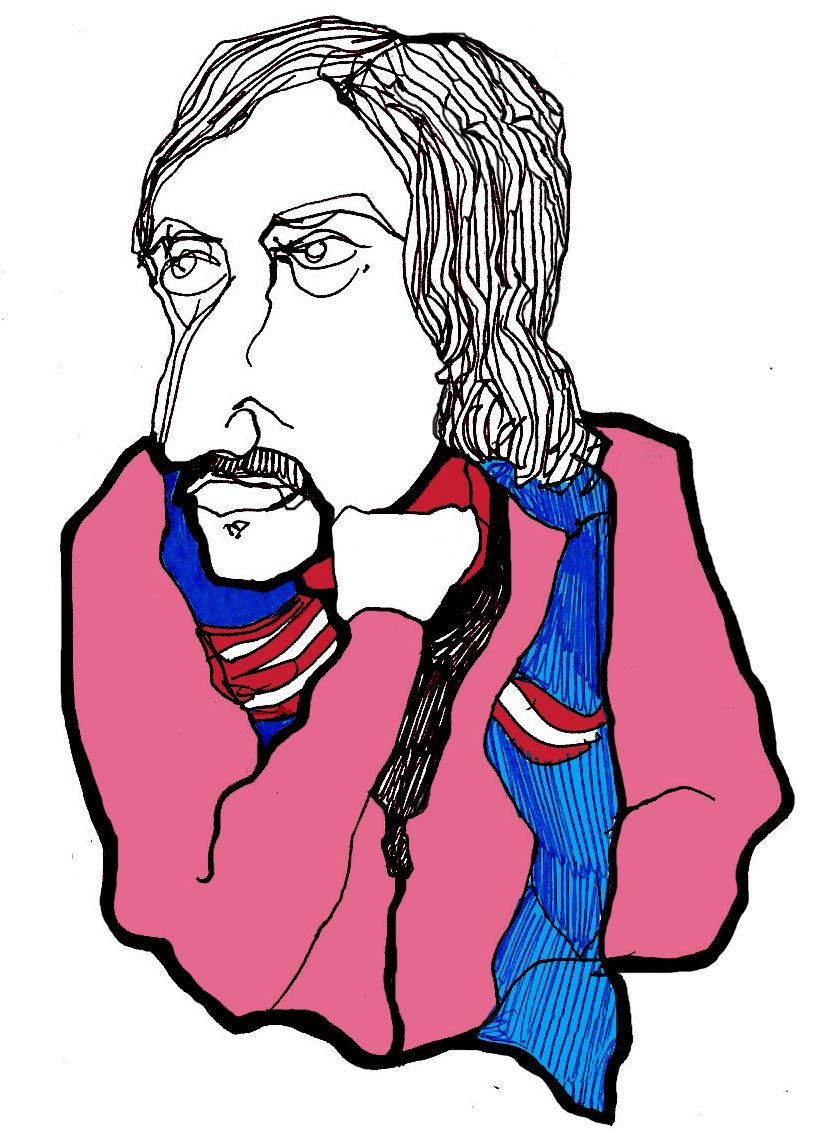 Vivek Narayanan is a poet, essayist and editor, born in India, grew up in Zambia and lives and teaches in the USA. An MA in cultural anthropology from Stanford University, and an MFA in creative writing from Boston University, Vivek has earned numerous fellowships and grants at Radcliffe, Harvard, Cullman Fellow at the New York Public Library to name a few. Vivek has been working for a while on his magnum opus - a booklength poetic meditation on Ramayana, the great Indian epic verse.

<! PAUL NELSON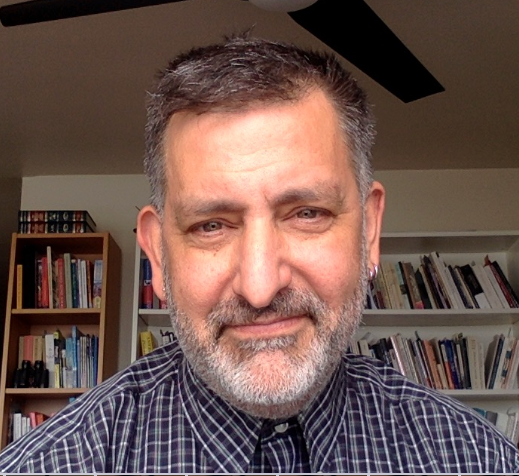 Paul Nelson Paul E Nelson is a poet & interviewer. He founded SPLAB (Seattle Poetics LAB) & the Cascadia Poetry Festival. Since 1993, SPLAB has produced hundreds of poetry events & 600 hours of interview programming with legendary poets & whole systems activists including Allen Ginsberg, Michael McClure, Joanne Kyger, Robin Blaser, Diane di Prima, Daphne Marlatt, Nate Mackey, George Bowering, Barry McKinnon, José Kozer, Brenda Hillman & many others. Paul's books include American Prophets (interviews 1994-2012) (2018) American Sentences (2015) A Time Before Slaughter (2009) and Organic in Cascadia: A Sequence of Energies (2013). Co-Editor of Make It True: Poetry From Cascadia and 56 Days of August: Poetry Postcards, he's presented poetry/poetics in London, Brussels, Nanaimo, Qinghai & Beijing, China, has had work translated into Spanish, Chinese & Portuguese & writes an American Sentence every day. Awarded a residency at The Lake, from the Morris Graves Foundation in Loleta, CA, he's published work in Golden Handcuffs Review, Zen Monster, Hambone, and elsewhere. Winner of the 2014 Robin Blaser Award from The Capilano Review, he is engaged in a 20 year bioregional cultural investigation of Cascadia, lives in Rainier Beach, in the Cascadia bioregion's Cedar River watershed and serves as literary executor for the late poet Sam Hamill.
[Project: Neukom Vivarium Variations & Yard Work]
<! MAURICIO ESPINOZA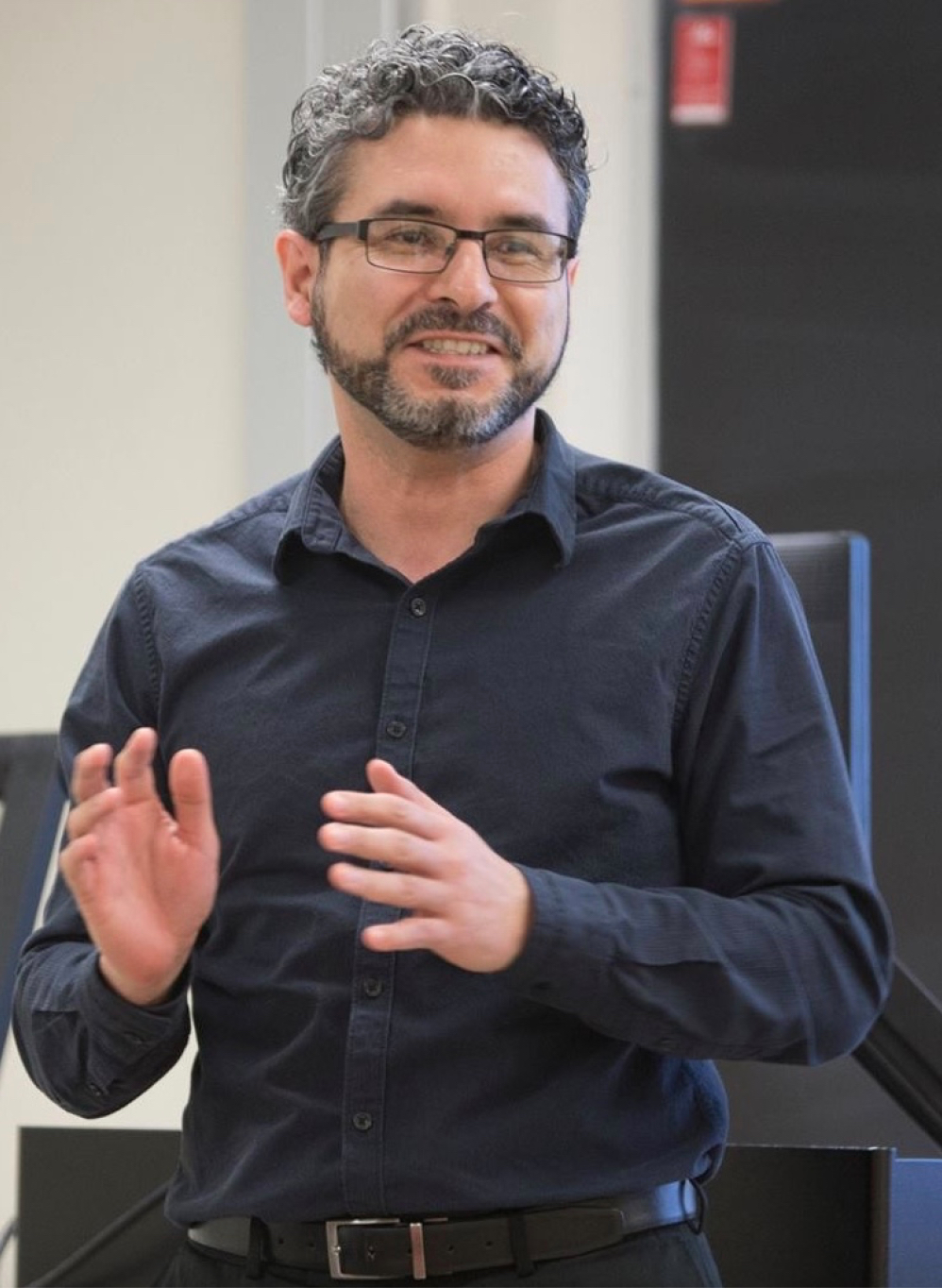 Mauricio Espinoza (b. León Cortés, Costa Rica, 1975) is a poet, translator, and assistant professor of Spanish and Latin American Literature at the University of Cincinnati. A Ph.D. in Latin American Literatures and Cultures from The Ohio State University Mauricio has translated Costa Rican poet Eunice Odio into English. His book Respiración de piedras won the 2015 University of Costa Rica Press Poetry Prize. His poetry also appears in The Wandering Song: Central American Writing in the United States (Tía Chucha Press, 2017).
<! MAITREYEE CHOWDHURY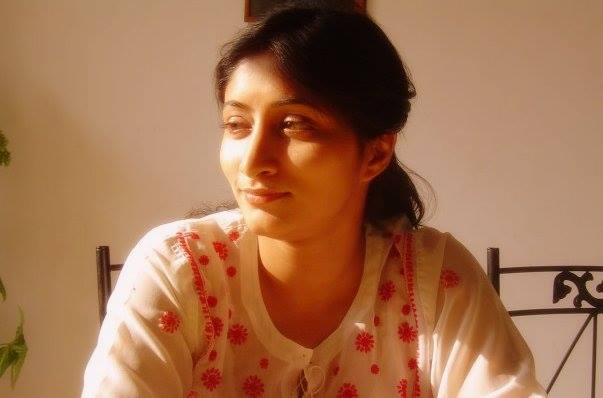 Maitreyee B Chowdhury is a Bangalore based poet and writer. She is author of four books, Uttam Kumar and Suchitra Sen- Bengali Cinema's First Couple, Where Even The Present Is Ancient: Benaras, The Hungryalists and One Dozen-Hasan Azizul Huq (Trans). She teaches contemporary Indian poetry at NIFT, India and is currently involved with the Academy of Motion Pictures for the Oral History Project Program. She can be found here
<! CHRIS STROFFOLINO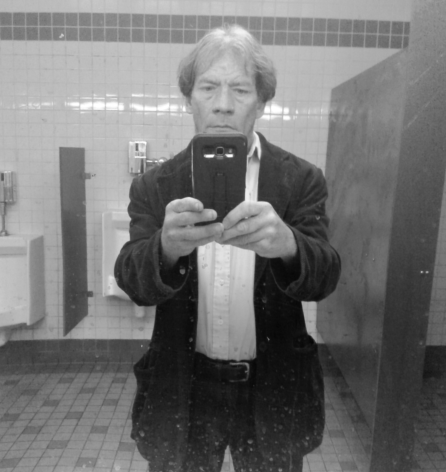 Chris Stroffolino lives in Oakland, and teaches at Laney College. A bold, refreshing and regular voice in the new American poetry scene at the turn of the millennium, Chris had flowed and ebbed through a few transitional zones but has continued to write and publish poetry. He is the author of five books of poetry, most recently Drinking From What I Once Wore [Crisis Chronicles, 2018], as well as a memoir Death Of A Selfish Altruist [Vendetta Books, 2017]. In 2019, he recorded his first album of songs in 8 years, Audition For A Practice People Place [15 songs of goodbye, and a song of hello], which you can listen, and download for free at: https://soundcloud.com/chrisstroffolino/sets/audition-4-a-practice-people


<! Update V - Header>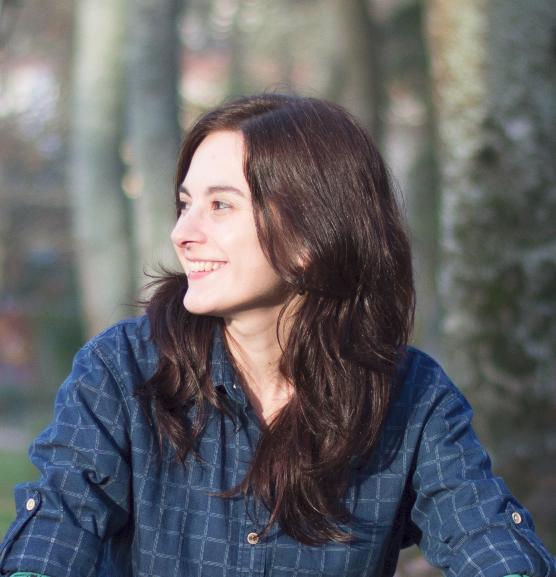 Leyre Villate Garcia is a philologist, teacher, translator and writer. She has Spanish for three years at the University of Calcutta, before quitting to study an M.A. in Comparative Indian Languages and Literatures full-time at the same university. Published in several magazines in America and India, as well as in literary websites, Leyre is one of the writers and editors of Aravali, an Indo-Spanish project to translate Indian literature into Spanish, as well as an independent researcher of Bengali detective fiction. Recently, she did a presentation on The origins of Bengali detective fiction at the 14th Noir Cinema and Novel Conference of the University of Salamanca. Leyre's lifelong aspiration is to make Indian culture and literature known in Spain.

Project: English translation of TENTATIVA DEL HOMBRE INFINITO by PABLO NERUDA

"It's difficult to write about Neruda, because it's hard to find something to say about his work that hasn't been already said. Lurking through his large number of literary works, I stumbled upon a title I had never heard of before: Tentativa del Hombre Infinito (Venture of the Infinite Man). Published in 1926, a few years after his widely acclaimed twenty love poems, and before his also famous Residencia, this fascinatingly titled book passed unnoticed. Neruda himself considered Tentativa as one of the core books of his work, an endeavor of intimate, personal and minimal expression. The forbearer of the path his poetic impulse would follow. ".....
[English translation of TENTATIVA DEL HOMBRE INFINITO by PABLO NERUDA ]
<! BINU KARUNAKARAN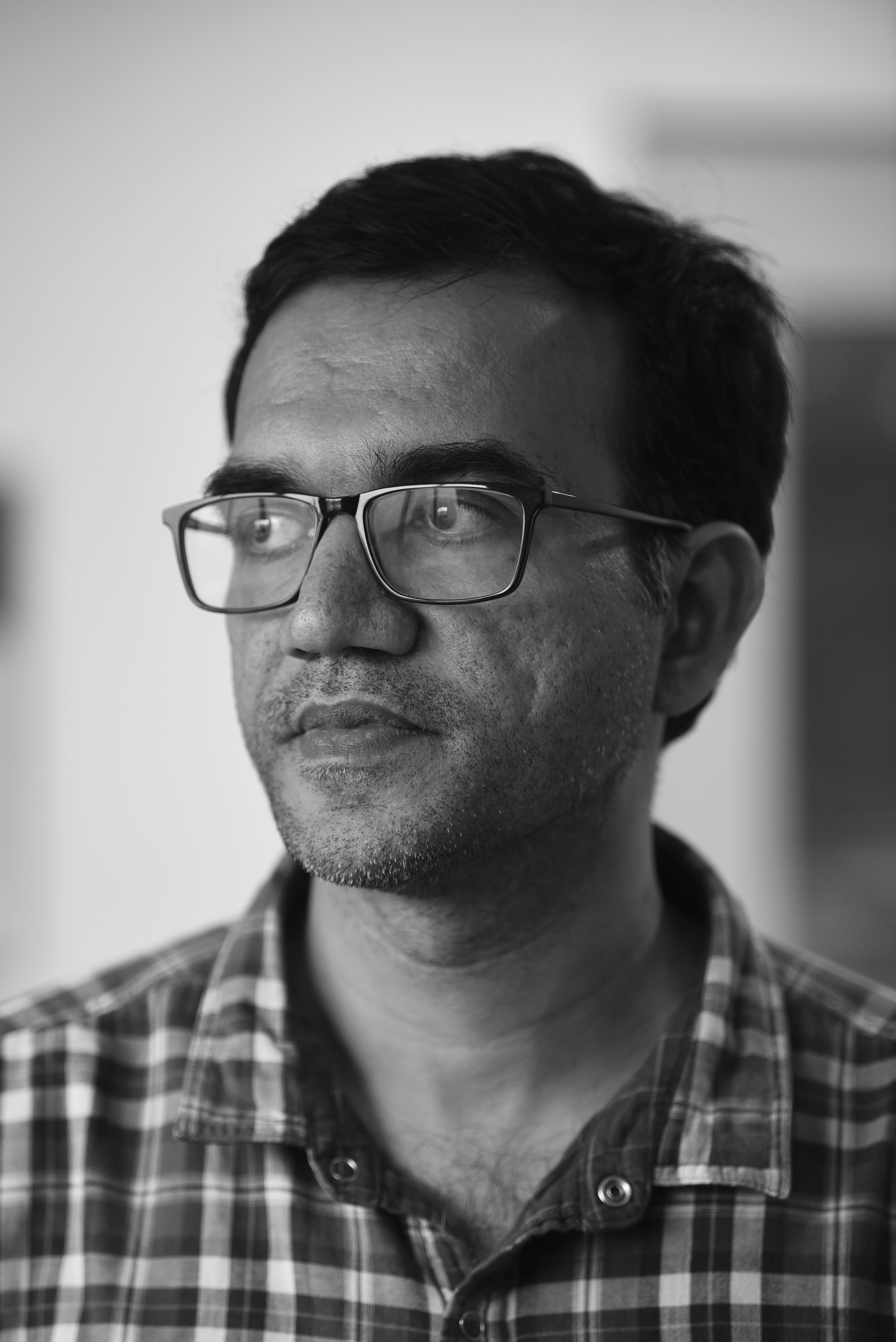 Binu Karunakaran is a poet and translator based in Kochi where he works as a journalist. He is a recipient of the 2012 Charles Wallace India Trust Fellowship for writing.
Piper Nigrum
the poem, is From
Muchiri
, a sequence that explores the lost city of Muziris, ancient port in Kerala which had spice trade relations with the rest of the world for several centuries. Piper Nigrum is a fictionalized monologue/missive to Emperor Vespasian by Pliny The Elder, which draws material from natural history that relates to the huge trade imbalance between Rome and India.
<! cris cheek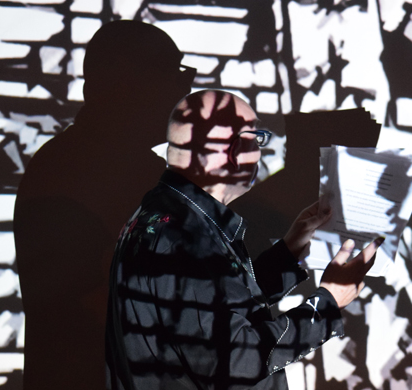 Photo Credit: Erin Edwards
cris cheek is a documentary performance writer, sound composer and photographer. He worked alongside Bob Cobbing and Bill Griffiths with the Consortium of London Presses in the mid 1970s to run a thriving open access print shop for little press poets. In 1981 he co-founded a collective movement-based performance resource in the east end of London at Chisenhale Dance Space, working with choreographers, musicians and performance artists to make collaborations based in embodied movement. cris taught Performance Writing at Dartington College of Arts (1995-2002), played music with Sianed Jones and Philip Jeck as Slant, collaborated on site-responsive works about value and recycling with Things Not Worth Keeping and has been a professor at Miami University in Ohio since 2005, currently living in Cincinnati. Most recent publications are the church, the school, the beer (Critical Documents, 2007), part: short life housing (The Gig, 2009) and pickles & jams (BlazeVOX Books, 2017). He podcasts with Mack Hagood as Phantom Power: sounds about sound.
Out cold in the library
"The opening section from a report on Mill Creek ... occasions this iteration that wanders among more meandering and more channeled pathways for reader navigation. Formatted for landscape browser and thrown to the wall here in the hopes of gaining feedback and perspective before the full and reformatted book.

Folds in time include a stolen laptop containing many earlier drafts and photographic materials, compounded by more recent think pieces / papers given at ASLE in Detroit 2017, at the NOLA poetry Festival 2018 and &Now 2018 in South Bend. The laptop was almost certainly dumped down a drain into the sewers of another town.
<! SUMANA ROY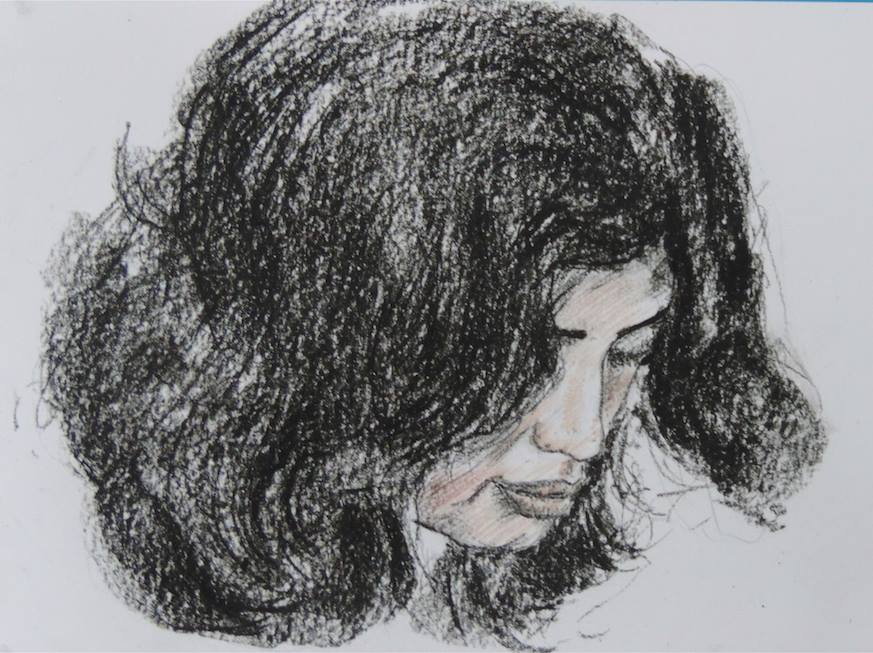 Sketch by Biman Nath
Sumana Roy is a poet, novelist, feature and fiction writer. Her first book, How I Became a Tree, a work of non-fiction, was published in India in February 2017. Her first novel, Missing, came out in April 2018. Her poems and essays have appeared in Granta, Guernica, LARB, Drunken Boat, the Prairie Schooner, Berfrois, The Common, and other journals. She lives in Siliguri, India.

New Poems
<! EL HABIB LOUAI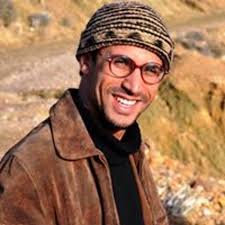 El Habib Louai is an Amazigh poet, translator, teacher and musician from Taroudant, Morocco. In connection with his PhD dissertation Louai has published articles and Arabic translations by Beat Poets such as Michael McClure, Allen Ginsberg, Jack Kerouac, Diane di Prima, Anne Waldman, Bob Kaufman, Joanne Kyger, Amiri Baraka and many others.

In 2014, he received a Fulbright grant to research the Beats at Chapel Hill University in North Carolina. His poems, translations and articles have appeared in international literary magazine, journals and reviews: Big Bridge Magazine, Berfrois, Charles River Journal, Militant Thistles, The Fifth Estate, Al Quds Al Arabi, Arrafid, Al Doha, Lumina, The Poet's Haven, Palestine Chronicle, Ilanot Review, Troubadour 21, Sagarana , Istanbul Literary Review, Radiuslit, Pirene's Fountain, the Tower Journal.

New Poems are part of an ongoing poetry project.
<! MAITREYEE BHATTACHARYA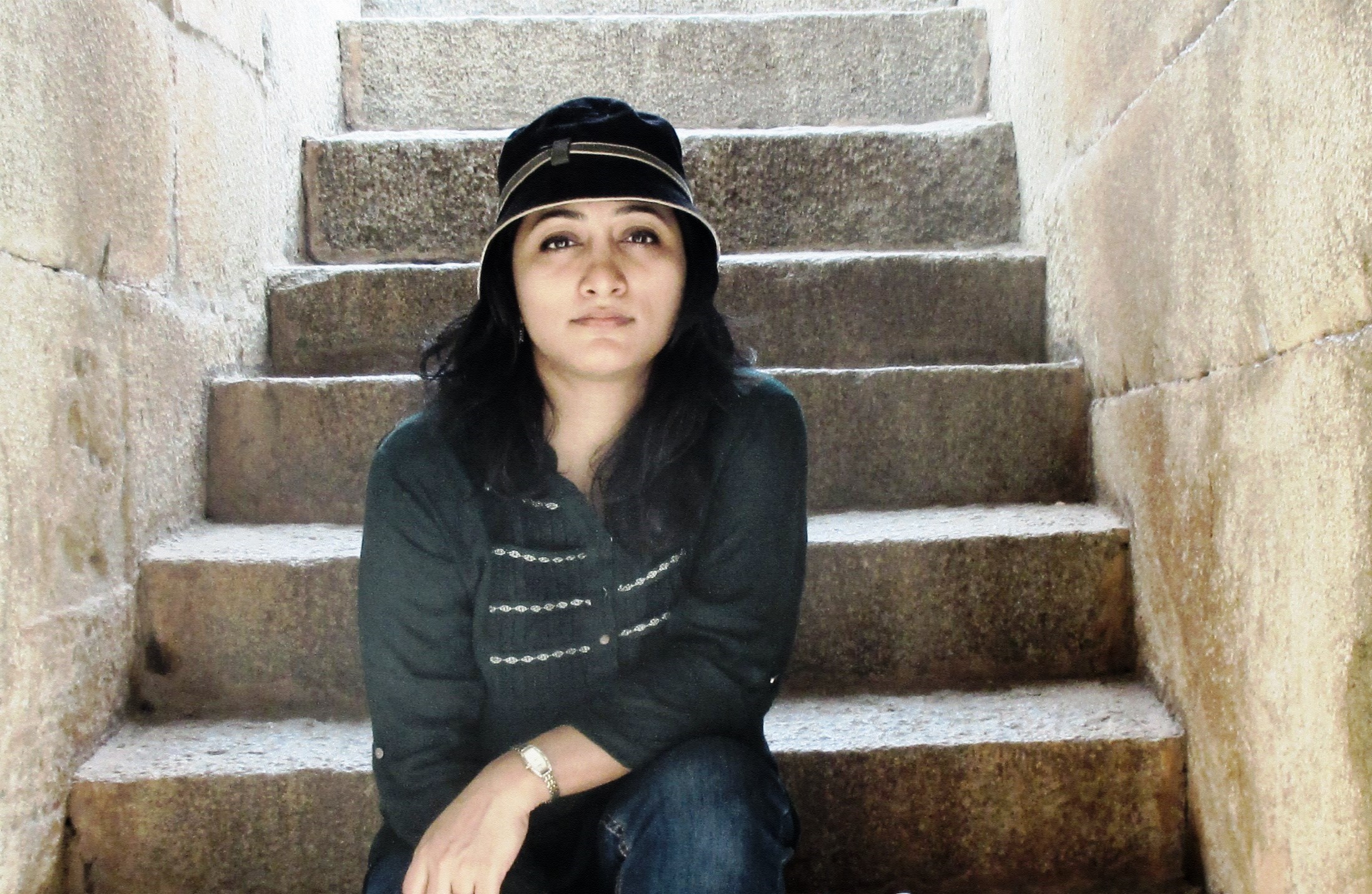 Maitreyee B Chowdhury is a Bangalore based poet and writer. She is the author of Where Even The Present Is Ancient: Benaras and Uttam Kumar and Suchitra Sen: Bengali Cinema's First Couple. Maitreyee is also poetry editor of The Bangalore Review, a literary journal. She may be found here
[ The Customs of Hastinapur: A re-reading through an understanding of the Mahabharata ]
<! SNEHA CHOWDHURY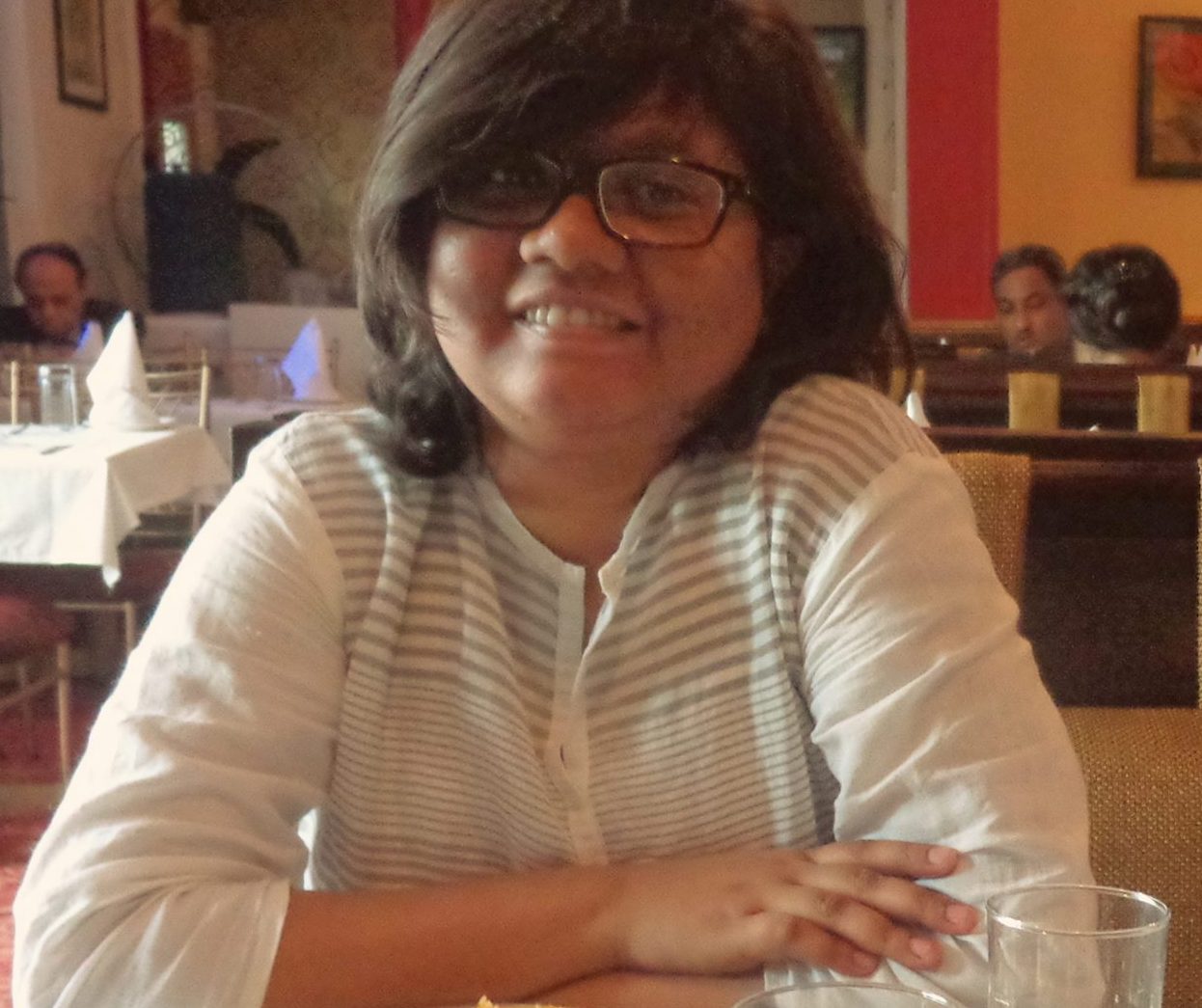 Sneha Chowdhury is a freshman in doctoral studies at the Centre for English Studies, Jawaharlal Nehru University, India. Her recent research project dwelled on Paul Celan's poetry - 'Gift of the Lyric: Reading Paul Celan.' Sneha's research interests are Continental Philosophy, Aesthetic Theory, Law and Literature; and Poetry.
[ On Paul Celan's Poetic Economy ]
<! Update IV - Header>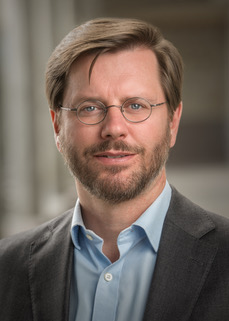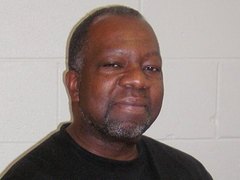 Pat Clifford & Tyrone Williams

Pat Clifford is the author of several chapbooks including The Embrace (2010) and Court and Spark (2016). He is co-author with Aryanil Mukherjee of two books of poetry: chaturangik/ SQUARES (CinnamonTeal, 2009) and The Memorandum/MOU (Kaurab, 2011). He is co-author with Tyrone Williams of Washpark (Delete Press, 2018).

Tyrone Williams teaches literature and theory at Xavier University in Cincinnati, Ohio. An experimental poet of a rare breed, Tyrone has authored four books of poetry, c.c. (Krupskaya Books, 2002) , On Spec (Omnidawn Publishing, 2008), The Hero Project of the Century (The Backwaters Press, 2009), Howell (Atelos, 2011) and a number of chapbooks including AAB (Slack Buddha Press, 2004), Futures, Elections (Dos Madres Press, 2004) and Musique Noir (Overhere Press, 2006).


<! KARI EDWARDS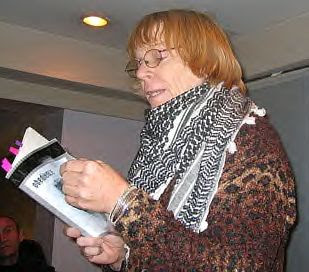 kari edwards (1954–2006) was an experimental poet, artist and gender activist who wrote post/(pink) (2000), a diary of lies (2002), a day in the life of p (2002), iduna (2003), obedience (2005), and Bharat jiva (posthumously, Belladonna Books, 2009). kari received the Small Press Traffic's book of the year award in 2004.
<! ADEENA KARASICK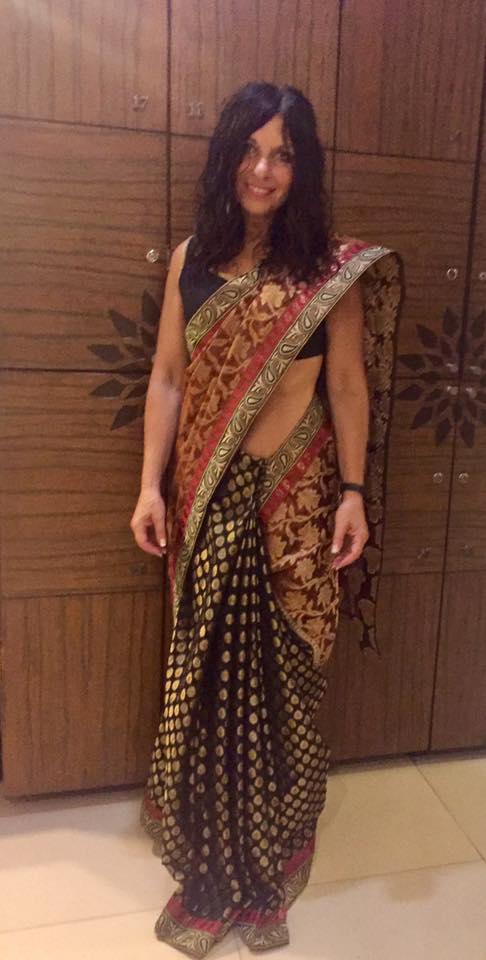 Adeena Karasick is a New York based Canadian poet, performer, cultural theorist and media artist and the author of eight books of poetry and poetics. Her Kabbalistically inflected, urban, Jewish feminist mashups have been described as "electricity in language" (Nicole Brossard), "proto-ecstatic jet-propulsive word torsion" (George Quasha) etc. Her most recent book is Salomé: Woman of Valor (University of Padova Press, Italy, 2017) and Checking In is forthcoming from Talonbooks, Vancouver, 2018.


<! SCOTT HOLZMAN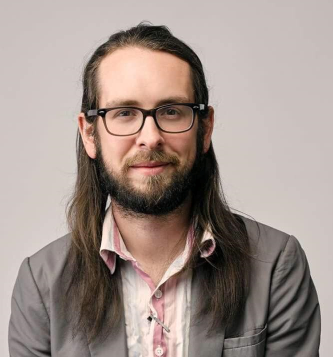 Scott Holzman is a writer, poet, and curator from Cincinnati, Ohio, USA.

Working mostly on commissioned collaborative poetry projects for a nonprofit literary arts organization, Holzman and his fellow poets call their mission Short Order Poetry, which involves poetry writing upon public request.
<! CRISTINA SANCHEZ LOPEZ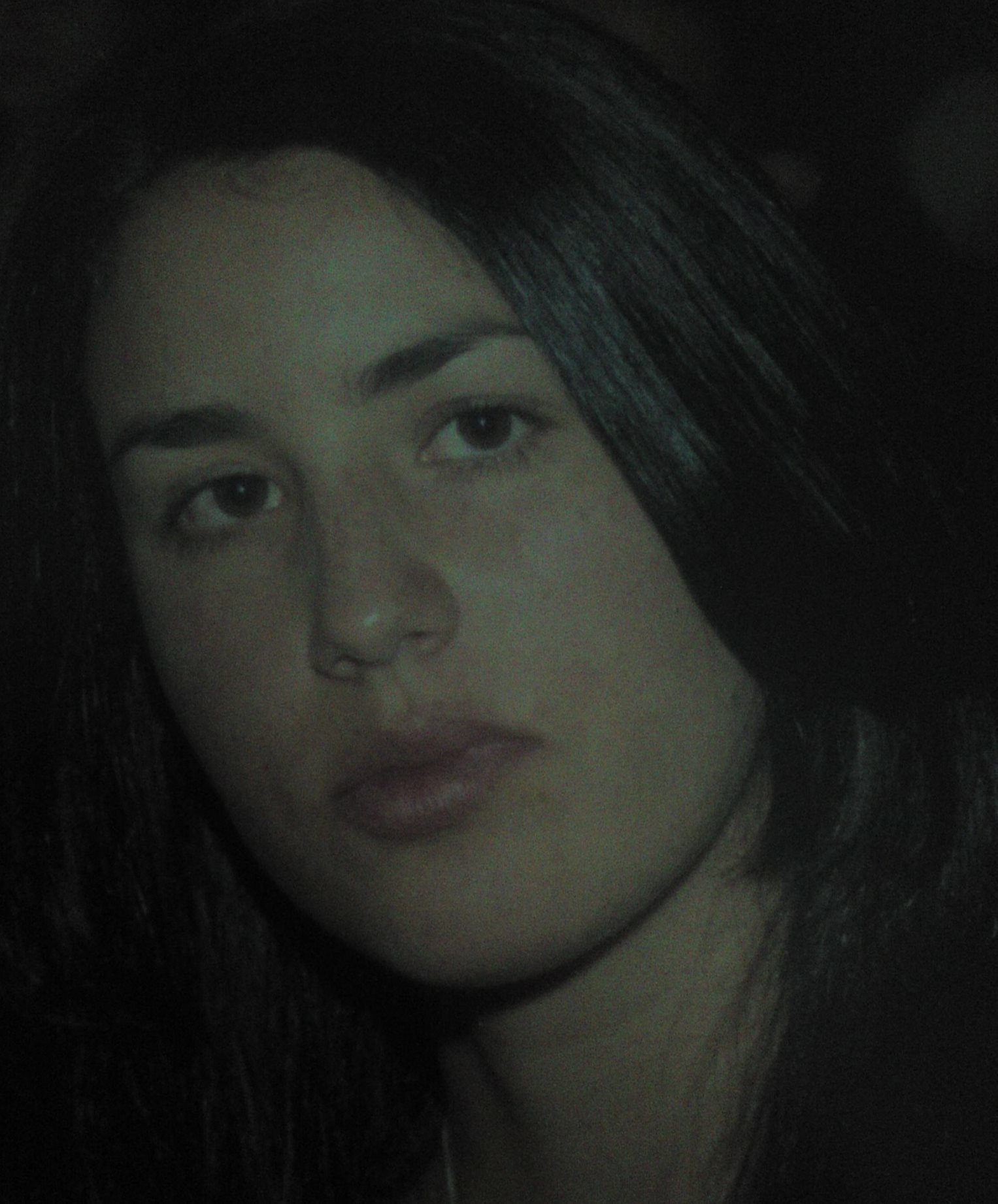 Cristina Sánchez López is a bilingual poet from Colombia. Her poems have appeared in numerous literary magazines, namely La Jiribilla, Diario Gráfico de Xalapa (Veracruz, Mexico), Urcunina literary magazines (Colombia), Los Escribas (Mexico), Kabisammelan (India) and Kaurab (Kolkata, India). Anthology appearances include A Mar Abierto (To Open Sea, SEPIA Edi-ciones, Mexico, 2014) and latin american poetry anthology Esta ternura y estas manos libres (This tenderness and these free hands, Editorial Touchstone, Colombia, 2015).
<! Update III - Header>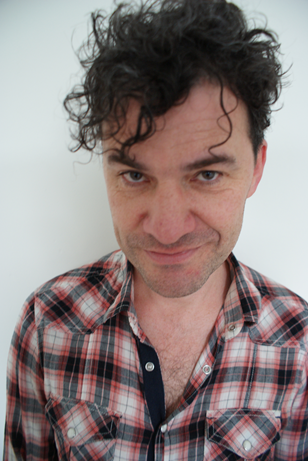 Mark Cousins
is a documentary filmmaker, author, curator and wanderer. The creator of The Story of Film: An Odyssey, The Story of Film and Children which premiered at Cannes in 2013, he has directed documentaries on subjects ranging from Neo-Nazism to Iranian cinema. He has also co-directed four innovative film events, and the 8 ½ Foundation with Tilda Swinton. Mark is an Honorary Doctor of Letters at the University of Edinburgh. This interview was conducted between 2014 and 2015 in the form of an intermittent but prolonged electronic conversation on the relationship between poetry and cinema. Mark was frequently globe-trotting all this while as the time stamp on his responses indicate.
<! William Allegrezza>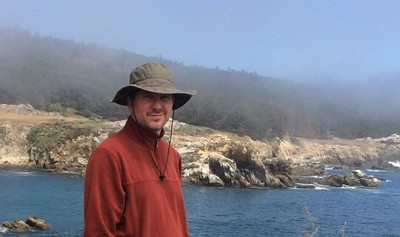 William Allegrezza edits the Moria Books and the e-zine Moss Trill. He teaches at Indiana University Northwest. He has previously published many poetry books, including In the Weaver's Valley, Ladders in July, Fragile Replacements, Collective Instant, Aquinas and the Mississippi (with Garin Cycholl), Covering Over, and Densities, Apparitions; two anthologies, The City Visible: Chicago Poetry for the New Century and La Alteración del Silencio: Poesía Norteamericana Reciente; seven chapbooks, including Sonoluminescence (co-written with Simone Muench) and Filament Sense (Ypolita Press); and many poetry reviews, articles, and poems. He also edited The Salt Companion to Charles Bernstein. He founded and curated series A, a reading series in Chicago, from 2006-2010. In addition, he occasionally posts his thoughts at P-Ramblings. His book Step Below: Selected Poems 2000-2015 recently came out from Meritage Press.
<! Nuno Aguirre>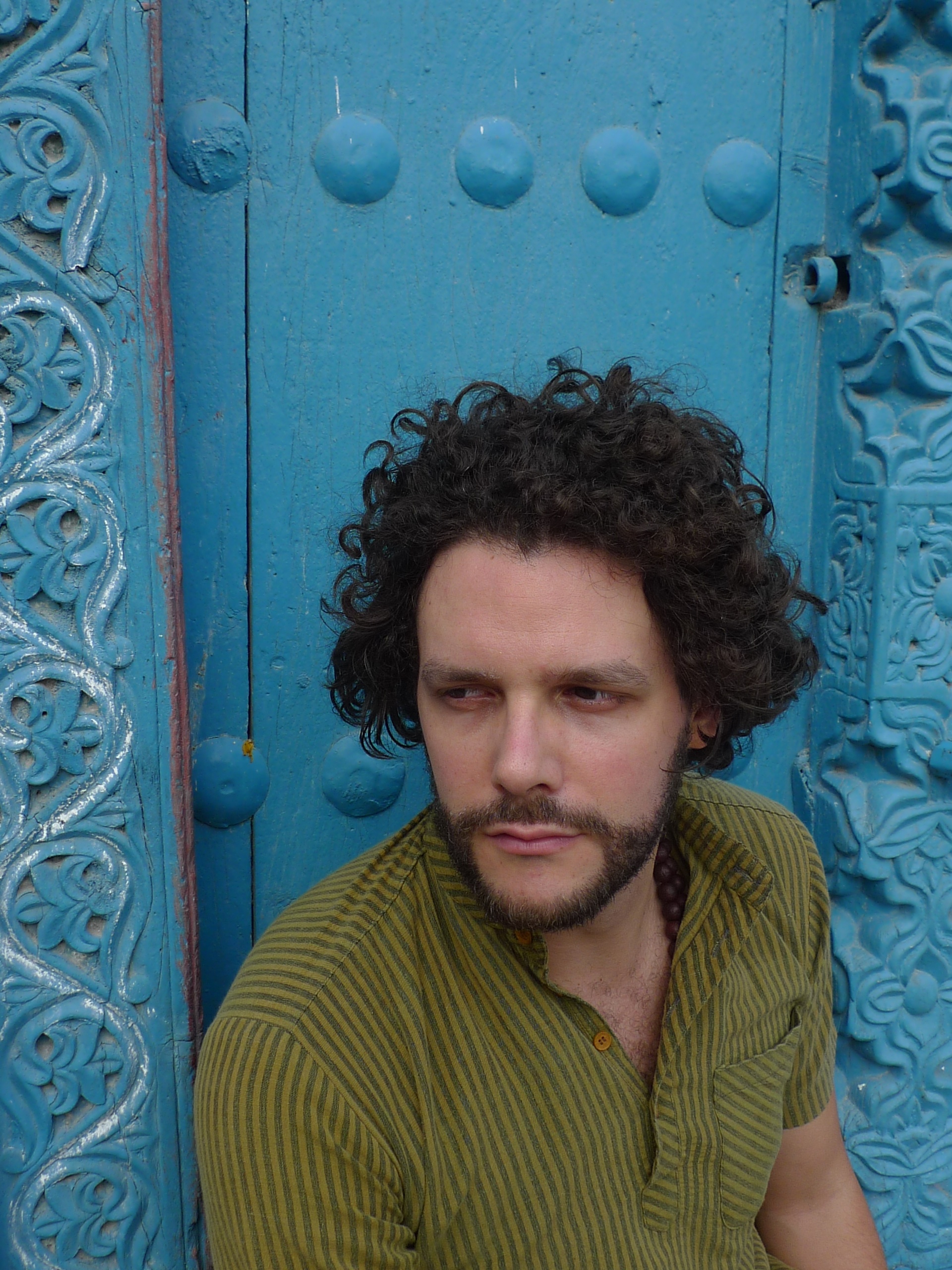 Nuño Aguirre is a Spanish poet who writes primarily in Espanol but also in English. Nuño was b
orn in Madrid in 1982. He completed his PhD in both General and Comparative Literature with a special study project on Chantal Maillard. He currently teaches at Complutense University, Madrid. Nuño's first book of poems, Itinerarios (Itineraries), was published in 2013. He co-curates & directs 'Aravali', the first compendium of contemporary poetry from the Indian subcontinent in Spanish.


<! Update II - Header>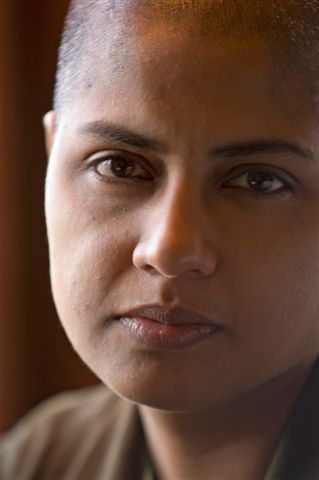 Mani Rao
is the author of eight books of poetry, a translation of the Bhagavad Gita and a forthcoming translation of Kalidasa's works.
Her essays and poems have appeared in such journals as Fulcrum, Iowa Review, Meanjin, Tinfish, Wasafiri, Washington Review, West Coast Line, and Zoland Poetry, and in anthologies W W Norton's Language for a New Century, Penguin's 60 Indian Poets, and the Bloodaxe Book of Contemporary Indian Poets. She was a Visiting Fellow at the Iowa International Writing Program in 2005 and 2009, and the 2006 University of Iowa International Programs writer-in-residence. Translations of her poems have been published in Latin, Italian, Korean, Chinese, Arabic, French and German. Mani lives in North Carolina.
<! Catherine Wagner >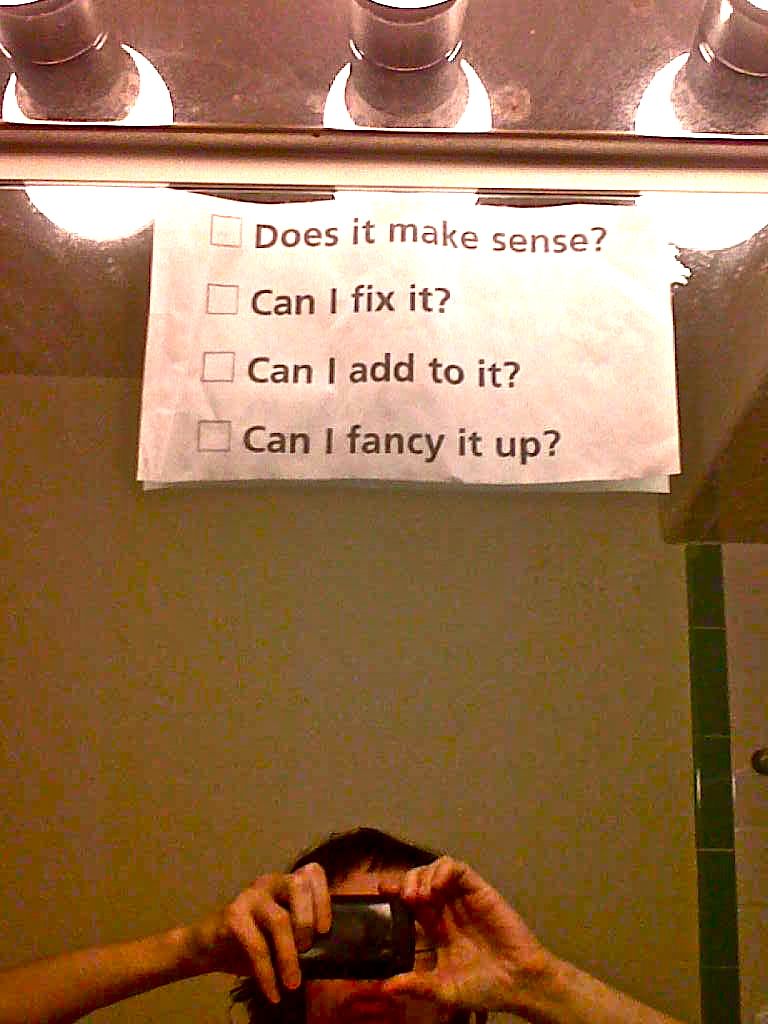 Catherine Wagner
is the author of four books of poems and editor of an anthology, Not for Mothers Only; her work has been extensively anthologized and she is a frequently heard voice at poetry readings across the countryand in the UK. City Lights published Wagner's latest book Nervous Device in 2012; it was one of 12 Notable Books for 2012 chosen by the Academy of American Poets and became a Small Press Distribution bestseller. Previous books include My New Job (Fence, 2009), Macular Hole (Fence, 2004) etc. Wagner's anthology appearances include the recent Norton Anthology of Postmodern American Poetry, The Best American Erotic Poems, 1800 to the Present, etc. She is a professor of English, teaching on the MA program in Creative Writing at Miami University, Ohio.
<! Murat Nemet-Nejat >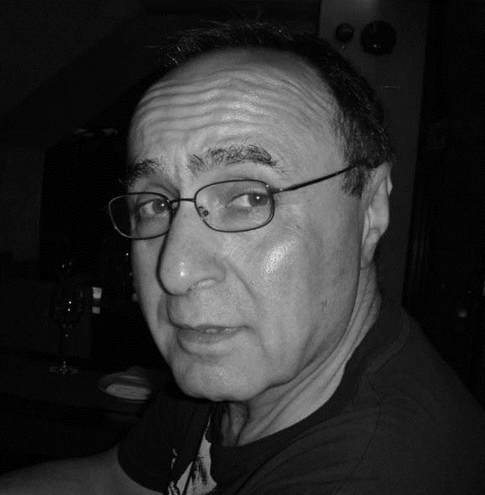 Murat Nemet-Nejat
is a poet, translator and essayist. He edited and largely translated Eda: A Contemporary Anthology of Turkish Poetry(2004), translated Orhan Veli, I, Orhan Veli (1989), Ece Ayhan, A Blind Cat Black and Orthodoxies (1997), Seyhan Erözçelik, Rosestrikes and Coffee Grinds (2010), Birhan Keskin, at the bifurcation/ they part/ Y/ why (2012). He is the author of "Questions of Accent" (1993), The Peripheral Space of Photography(2004) and, recently, the memoir/essay "Istanbul Noir" (2011) and the essay "The Structure of Escape": The Linearity of the Arc" (2012), the poems "steps" (2008), "Prelude" (2009), "I Did My Best Work During a Writer's Block" (2009), "Disappearances" (2010) and "Alphabet Dialogues/Penis Monologues" (2010) and The Spiritual Life of Replicants (2012). He is presently on a collection of the Turkish poet Sami Baydar's poetry in English and on the long 7-part poem The Structure of Escape.
<! Priya Sarukkai Chhabria >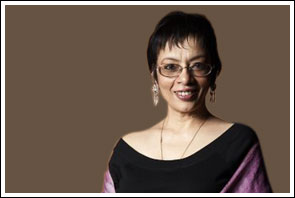 Priya Sarukkai Chabria
is a poet, writer and translator. Recipient of the Indian Government's Senior Fellowship to Outstanding Artists for Literature she studied the Rasa Theory of Aesthetics and edits the poetry page for Sangam House www.sangamhouse.org. Her books include two poetry collections, Dialogue & Other Poems (2005, Sahitya Akademi) and Not Springtime Yet (2009, HarperCollins Publishers), the novel The Other Garden (1995, Rupa&Co.) and the speculative fiction Generation 14 (2009, Penguin-Zubaan), Her work is published in numerous international journals such as Soundings (UK), South Asian Review (USA) Alphabet City (Canada), Post Road (USA), India International Centre , In Other Words The British Journal of Literary Translation , Southerly (Australia) etc. and anthologies including Language for a New Century Contemporary Poetry from The Middle East, Asia and Beyond (2008, WW Norton & Co. UK & USA), The Literary Review An International Journal of Contemporary Writing (2009, USA), The HarperCollins Book English Poetry (2012, India ) etc. She has presented her work at numerous international events and has co-curated two seminars for the Indian Academy of Literature. Forthcoming in 2013 areImmersions: Bombay/Mumbai with photographer Christopher Taylor(Niyogi Books), a book on Indian cinema (HarperCollins Publishers) and The Autobiography of a Goddess, translations of Tamil mystic Aandaal's songs (Zubaan).
<! Dhritiman Chaterji >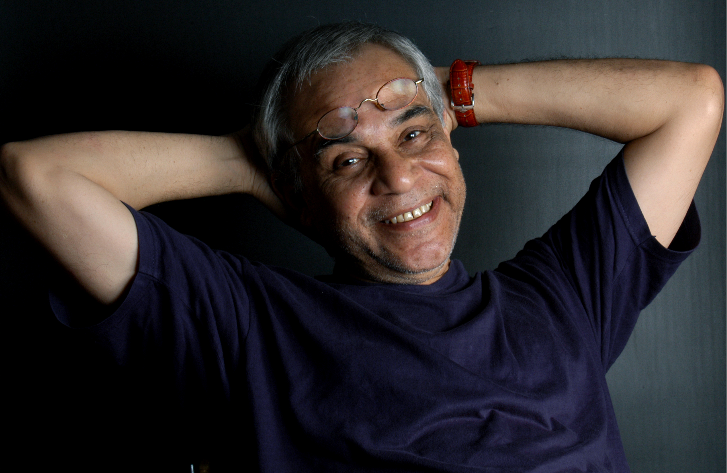 Dhritiman Chaterji
is one of India's most versatile and respected actors. His acting career began in 1970 as the protagonist of Satyajit Ray's Pratidwandi (The Adversary). Selective about films, he never plunged into a hectic life of movie-acting but carefully chose genres, roles and styles giving performances that cover a wide range of cinema - from arthouse and experimental cinema to short films, documentaries and even mainstream Bollywood blockbusters. Dhritiman has also worked in English language films with well-known filmmakers such as Deepa Mehta, Jane Campion etc. He has received numerous acting awards in India and has been on the Jury of the Indian National film Awards. Dhritiman pursues a parallel career in stage and voice acting, advertising, social communications and documentary filmmaking. He is also an amateur photographer, a voracious reader, occasional writer, anchor and reciter.
<! TYRONE WILLIAMS >
Tyrone Williams teaches literature and theory at Xavier University in Cincinnati, Ohio. An experimental poet of a rare breed, Tyrone has authored four books of poetry, c.c. (Krupskaya Books, 2002) , On Spec (Omnidawn Publishing, 2008), The Hero Project of the Century (The Backwaters Press, 2009), Howell (Atelos, 2011) and a number of chapbooks including AAB (Slack Buddha Press, 2004), Futures, Elections (Dos Madres Press, 2004) and Musique Noir (Overhere Press, 2006). . .
<! MADHUJA MUKHERJEE >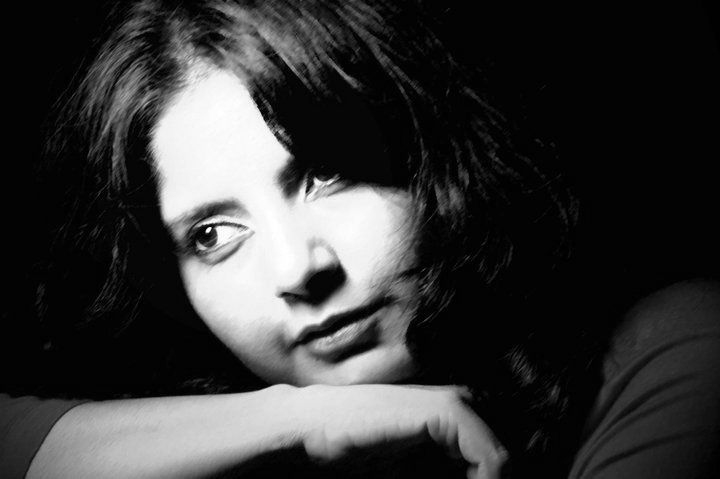 Madhuja Mukherjee teaches film studies at Jadavpur University, Kolkata, India and is the joint coordinator of The Media Labs. Also a young avant-garde filmmaker and screenplay writer her maiden film Carnival was recently screened at the Rotterdam International Film Festival in the "Bright Future" category. A recipient of the prestigious FTII Golden Jubilee fellowship for writing the histories of the regional cinemas, Madhuja has published numerous articles on Bollywood, Amitabh Bachchan, gender, media, urban cultures, New Indian cinemas etc.
<! THOM DONOVAN >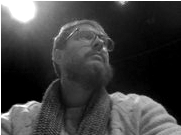 Thom Donovan edits the weblog Wild Horses Of Fire, now in its 7th year. His book, The Hole (2012), published by Displaced Press, can be purchased through Small Press Distribution. He is currently at work revising and editing a book of essays and statements, provisionally titled Sovereignty and Us. Thom teaches at Bard College and lives in New York.

<! NEELANJANA BANERJEE >
Neelanjana Banerjee is a poet, fiction writer, blogger, editor whose creative work has appeared in the The Literary Review, World Literature Today, Asian Pacific American Journal, Nimrod, A Room of One's Own, Desilit, the anthology, Desilicious, The HarperCollins Book of English Poetry (HarperCollins India, 2011) etc. She is a co-editor of Indivisible: An Anthology of Contemporary South Asian American Poetry (University of Arkansas Press, 2010). She has taught writing and media skills to youth through the San Francisco WritersCorps and YO! Youth Outlook Multimedia. Neela was an editor and blogger with the Asian American magazine Hyphen.

<! DAVID BAPTISTE CHIROT >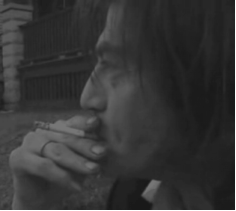 David Baptiste Chirot is an amazing litterateur, artist, reader and critic. Born in Lafayette, Indiana, he grew up in Vermont and also lived in Gottingen, Germany, Arles & Paris, France, Wroclaw, Poland, Hastveda, Sweden, Boston and Milwaukee. Since 1997, Chirot has contributed essays, visual & sound poetry, performance scores, prose poetry, poetry and book reviews in 70+ different print and online journals in USA, Brazil, England, Spain, France, Germany, Russia, Chile, Australia, Yugoslavia, Italy, Canada, Argentina, Mexico, Cuba, Turkey, Japan, Holland, Belgium, Uruguay and India.
<! PAT CLIFFORD >

Pat Clifford is the author of several chapbooks including Ring of Honor (2007) and Embrace (2010). He is co-author with Aryanil Mukherjee of two books of poetry: chaturangik/SQUARES (CinnamonTeal, 2009) and The Memorandum/MOU (Kaurab, 2011). His poetry and critical work has appeared in Moria, Jacket, The Sunday Indian and Kaurab and has been translated into Bengali.
<! START SIDEBAR