CLINTON SEELY and his labor of love
A 2006 interview
Ankur Saha

Clinton B. Seely is a rare western scholar of Bengali language and literature.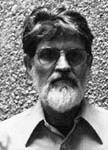 Seely graduated from Stanford University in the early sixties majoring in Biology. After his graduation, he joined the US Peace Corps travelling to the then-East Pakistan (now Bangladesh) as a Corps volunteer. His exposure to Bengali language, culture and literature began there, in Barishal which he cultivated with great interest and scholarly pursuit over the next several decades. Upon his return to the US, he joined the Department of South Asian Languages and Civilizations at University of Chicago.
Seely's camaraderie with noted Bengali poet and journalist Jyotirmoy Dutta at a writer's workshop in Iowa gave his interests a new direction. Dutta led him to the poetry of Jibanananda Das, often held as the greatest Bengali poet since Rabindranath Tagore. Seely returned to Bengal in 1969, this time visiting Kolkata (erstwhile Calcutta)to carry out an in-depth research of Jibanananda's life and work that ensued for the next several years. Later he published a rich and stupendous body of work on Jibanananda Das titled A POET APART. Seely had also translated Buddhadev Bose's controversial novel raat bhore brishhTi (Rain Through the Night, 1973) which had been banned in India for several years for reasons of obscenity. Now retired, Clinton Seely spends most of his time in his country home in Wisconsin.
This interview was conducted in the spring of 2006. The Bengali version was published in the sharodiya issue of Kabisammelan, the most widely circulated Indian poetry monthly.
AS:What early influences in your life helped grow your intellectual curiosity towards South Asian Studies ?
CS:My entry into SA Studies was completely serendipity. I applied to the Peace Corps my senior year in college, and they offered me a position in a project that was being run by the Ford Foundation in Pakistan. I accepted the Peace Corps' offer to go to East Pakistan, not knowing anything about the place. It was only after I agreed to go there that I started familiarizing myself about the area. Once there, my intellectual curiosity about South Asia generally and Bangla and Bengal specifically continued to grow.
AS: How was Stanford in the early sixties? What did Northern Californa look like at that time? Any memories?
CS:Northern California was much less crowded then, in comparison to when I was growing up first in Redwood City and later in Sacramento, where I went to junior high school and high school. Attending Stanford was, in a way, coming back to where I had grown up, Palo Alto being just down the El Camino from Redwood City.
AS: While you were in college what were your thoughts about the future? What did you think about doing after graduation?
CS:During my second year at college, I had taken part in their Stanford-in-Italy program in Florence. Study abroad is, I am convinced, the most rewarding and enlightening part of a college education. Even before then, but certainly after that experience, I was considering going into some sort of profession that would allow for overseas travel and possibly extended stays abroad. I was considering graduate school in biology, in possibly seed research, possibly something that would involve me in world-wide agricultural research having to do with food production.
AS:What motivated you to join the Peace Corp? Part of the Best and the Brightest?
CS:Graduate school was one option I was considering during the summer before my senior year in college. The Peace Corps was another. At the time I was a senior in college, 1962-63, the war in Vietnam was beginning to require more and more troops. There was then a draft, and I was definitely of a draftable age. Graduate school, generally, afforded someone like myself a deferment from the draft. The Peace Corps provided an automatic deferment for as long as you were serving. It was going to be either graduate school or the Peace Corps after graduation. The Peace Corps and a chance to go to, for me, an part of the world and to good some good convinced me to sign on to the Peace Corps and let graduate school wait.
AS:Did you admire JFK? Did you choose East Pakistan as your place of service or was it just allocated to you?
CS: I did indeed admire JFK. The Peace Corps offered me the position in a program in East Pakistan. I could decline it and wait for something else, or I could accept it. It involved working with science teachers at one of the "pilot high schools," usually a district or zilla school. We were to help them introduce the laboratory component into their science classes. That sounded like something I could do, being a biology major, so I accepted the Peace Corps' offer and started training that June, just after graduating.
AS:Where were you in that afternoon of November in 1963? What do you remember of that day?
CS:I was in Barisal, East Pakistan, the day Kennedy was shot. I heard the news on a transistor radio I had with me, but the whole school also came to my room, which was an unused classroom in the two-storied "new building," and told me what had happened. The assistant headmaster--the head master was away at the time--suggested to me that I take the day off. I remember thinking I should not do that, that I should carry on with my work, though I didn't really have much to do at that time. Nevertheless, I recall going to the teachers room that day, telling myself that that was what I should do, that I should not let the assassin cause me to stop doing what I was there to do. I must have gone to the USIS office that afternoon. The director of the Barisal branch of the USIS was a very well-read, intelligent man by the name of Golam Kabria. He and the various college professor from B.M. College who used to gather in his office on Hospital Road for adda most evenings provided needed consolation.
AS: What was your first impression of Barishal? What did you expect to see and what did you actually see? How long were you there?
CS:I was there in Barishal for a year and nine months, three months of the two-year service having been spent in Chicago for training. It is hard to remember what I expected. It is never as one expects. At first there is just overwhelming excitement. Everything is new, different. I, of course, was struggling with the language, though there were English-speakers aplenty.
AS: How much of Bangla did you learn in your first trip? What was your reaction to the language?
CS:Recently I had the opportunity to meet once again with some of the students who were attending Barishal Zilla School when I was there. One of them reminded me of my strange pronunciation of the word "cheshhTaa" (effort, attempt). I had, for some unknown reason, learned it, or thought I learned it, as "jesta." At one point he and others had asked me why I kept saying "jesta" for "cheshhTaa." I told them that I thought the word was "jest." They informed me otherwise. It is that sort of learning by making mistakes that I remember of my initial efforts to master the language. I still make mistakes, and not intentionally. I still have much to learn.
AS: When did you come back to US? Were you drafted for the Vietnam War?
CS:I returned from the Peace Corps straight into graduate school, with a deferment, in the fall of 1965. I never was drafted and never volunteered.
AS: You and other Peace Corp volunteers wanted to go back to East Pakistan during the November 1970 cyclone for relief work. What happened?
CS:Yahya Khan apparently told the Peace Corps that East Pakistan needed no assistance and that we were not welcome as cyclone relief workers.
AS: When did you meet Buddhadev Basu? What was your reaction? How would you describe him?
CS:I met Buddhadeva Bose in Kolkata shortly after I arrived there in early 1969. Jyoti and Mimi--his daughter and son-in-law--had been in Chicago a year or so earlier, when I was a graduate student. Jyoti, after finishing his tenure at the Writers Workshop in Iowa City, had come to Chicago at Ed Dimock's invitation to do some teaching in the newly formed Department of South Asian Languages and Civilizations. Jyoti was my instructor in Bangla reading courses, and I saw a lot of Jyoti and Mimi and their daughter Titir and baby son Gogo, as we called him. Gogo was actually born in a Chicago hospital very near the university campus. In Kolkata, I went almost immediately to 202 Rashbehari Avenue where Jyoti and family were living in 1969. It was there one day that I first met Protiva Bose (Buddhadev Bose's wife). And it was a Naktala, at the newer "Kavita Bhavan," that I met Buddhadeva Bose. Buddhadeva was a very intense person. He spoke quickly, with emotion. He laughed wonderfully. He was interested in everything and asked about what I was doing. He was what I would come to refer to as "jyanto," "alive," "vibrant," "energetic." Conversations were often at fever pitch. He was bubbling over with things to say.
AS: Can you tell us about some of the "adda"s you had with Bu Bo and his family?
CS:Buddhadeva would regularly work until 9:00 or so at night. Work, for him, meant writing, which he did in his bedroom. I might arrive there earlier, but he would continue to work. Usually I was with Pappa (Shuddhashil Bose, his son) or Jyoti or Mimi. Protiva Bose might be there, or Milu or Lala or one of the other relatives. We would talk and relax and have tea until Buddhadeva was finished working for the day. Then he would join us in his front room or baithak-khana for a whiskey and the adda that was ongoing but which would now be raised to another level with his input. He sat in "his" chair, right by the front door. Eventually, often, the adda would seque into dinner. Then I and Jyoti or Subir or whoever was there who lived elsewhere would manage to get from Naktala to the bus stand at Garia and catch a number 5, or something else, and go back to Ballygunge. I was living at Gol Park, above Smart Taylors, close to Ganguram's sweet shop and directly across the park from the Ramakrishna cultural centre.
AS:When did you first heard about Jibanananda Das (referred to later on as JD)? What did you read first? What was the chemistry that caused you to research him for many many years?
CS:Jyoti introduced me to Jibanananda's poetry. I can't remember which poem we read together first, maybe "A Day Eight Years Ago," with its haunting suicide and its "bipanna bismay" coursing through a man's blood and its corpse-cutting room. Those words, and the image of silence coming through the window, a silence that became a camel whose neck bent and stretched and projected its attached head through that window--what an image! But that was just the beginning. And who was it who wrote those lines of poetry and drew those mental pictures? Jyoti told me something of him, and also told me that not a whole lot was really known about that reclusive, elusive, shy poet from Barishal, a town in which I had spent the first two years of the Bangla phase of my life. Finding him and his poetry seemed then--and still seems now--worth the effort.
AS: I have heard that you have never written poetry before trying to translate Jibanananda. Can you confirm that? Can you tell us the creative process that you went through? Was it daunting?
CS: True, I'm not a creative poet on my own. I need the stimulus of another's poetic creation. It is then that I am moved to try to find my own English words to produce poem, a poem only partially my own, a translation.
AS: Prativa Basu, in her memoir "jeebaner jalachhabi", has written about her son's wedding and how you were the "bar-kartaa" (groom-side head) for the occasion. When was that? What do you remember?
CS:Pappa (Bu Bo's son) used to joke about "having to get married just so that you (me, Clint) could experience a real Bengali wedding." For some reason, I hadn't ever received an invitation to a Bengali wedding, though I had been in Kolkata through the marriage season or seasons. I've been to wedding subsequently, but Pappa's was my first, and my grandest experience of that sort.
AS: "raat bhore brishhTi" (Rain Throughout The Night) - What attracted you to the book? Why did you decide to translate the novella into English?
CS: I've written elsewhere (its published in Parabaas on line) about my experiences with "raat bhore brishTi" and the court case. I am now remembering Karunashankar Ray, Buddhadeva's pro bona barrister, cross-examining the accuser, some neighborhood "mastan." Karunashankar's line of questioning involved asking the accuser to compare this novel of Buddhadeva's, which was being called "ashleel" or obscene, with novels by Tagore. Was "raat bhare bRishhTi" more obscene or most offensive than, say, "chokher baali," or "ghare baaire"? And then Karunashankar asked, seemingly off-handedly, for the accuser to summarize the plot of one of the other novel. Of course, the neighborhood tough who had been so outraged, apparently, at Buddhadeva's novel, and so eager to protect all the young girls of his neighborhood from the obscenity of "raat," could not recall the plot of any of Tagore's novels. The goon obviously had read none of them, making him less than an expert witness on the subject of moral standards in literature, Bangla literature, in particular. I saw Karunashankar again in December, '04. That very learned barrister and friend of Bangla literature was ill at the time and, I am saddened to say, passed away last year.
AS: How did you meet Gopal Chandra Roy? In his book on Jibanananda, he mentioned you many times as "saheb". Tell us about him?
CS:I think I may have met Gopal Chandra Ray at the National Library. I know I saw him there on several occasions. One of the library officials, by the name of Subhas Samajdar, if I remember rightly, may have introduced us to one another. We met on other occasions. We even paid visits together to Labanya Das and Asokananda Das at their residence at Triangular Park. Since we both were researching the same topic, our paths crossed a number of times.
AS: You met several of Jibanananda Das' family members, right? Tell us about your meeting with JD's wife Labanya. We have an impression of her from JD's fiction. How was she in real life?
CS:When I met Labanya Das, she was in the retirement stage of her life. She suffered from asthma, though she seemed to have it pretty much under control. The interview took place at her brother-in-laws house, the Triangular Park residence on Asokananda Das. She had recently published a couple of pieces, one in Betar Jagat, on her reflections on her late and famous husband. We talked about her time in Barisal, her student life in Dhaka just prior to her marriage, and her career in Kolkata as a teacher. ("Malyaban" would come out as a book in 1973, well after I had met with her.) I appreciated the fact that, though not entirely well, she granted me that interview. Age and asthma had taken their toll, but it was obvious that she had been a handsome woman. I met very briefly at that time Samarananda Das, their son, who was cared for by his mother and uncle and aunt. I also had the opportunity on other occasions to meet with Manjusri Das, their daughter, who was very proud of her late father and very glad to know that I was doing research on him.
AS: You wrote the first complete and authentic literary biography of JD. And for a while, it was the only one. In the last few years, several biographies have been written and published, including "Kabi Jibanananda Das" by Prabhat Kumar Das, published by Pashchimbanga Bangla Academy? Have you come across any of them? Any comments on the books?
CS:I am delighted that Prabhat Kumar Das published his biography. He gave me a copy of his book when I met with him in December or 2004. Moreover, I am putting together copies of the original Bangla for all the letters written by Jibanananda that I copied out in my research notebooks in 1969-70. Prabhat Das is preparing a volume of Jibanananda's letters for publication. He is also publishing in "Sahitya-parishat-patrika" my talk on "Banalata Sen" that I delivered at, among other places, the Bangiya Sahitya Parishat in December, '04. It is in that talk of mine that I show why my original translation of "Banalata Sen" was incorrect and why "Malayan seas," in the first stanza, should correctly be "Malabar coast." Incidentally, Badal Basu of Ananda Publishers has said he is still interested in publishing a Bangla translation of my "A Poet Apart." Professor Ujjval Kumar Majumdar was doing the translation. I have recently gathered together from my research notebooks the original Bangla for almost all of the passages in my book that I had translated into English. I am hoping that a Bangla translation of "A Poet Apart" will available in Kolkata within this current year, or by the Kolkata Book Fair, 2007, at the latest.
AS: Even fifty years after his death we are still rediscovering Jibanananada Das. Do you remember any other examples like that?
CS:I'm always pleased to learn more about--in a sense, rediscover--Jibanananda again and again. I met with Dr. Bhumendra Guha in Kolkata in December, '04, at my old friend Amiya Dev's place in Salt Lake. I look forward to everything Bhumen Guha can tell us about the many "diary" notebooks. He has already published some of his findings. More are yet to come, to be published by the Paschimbanga Bangla Academy, if I'm not mistaken.
AS: In "A Poet Apart" you refered to Kusumkumari Das's poem "aadarsha chhele" and by the way your translation of it was wonderful. Is not it ironic that her son "kaaje naa baRo hoye kathaay baRo hoyechhilen"? Any thoughts?
CS:I love your ironic "reading" of the word "kathaa" here! Each and every "kathaa" in Jibanananda's poetry required, it seems to me, extreme effort or "kaaj" on Jibanananda's part. He wasn't like Nazrul, who could dash off poetry on the spot for any occasion. I have the feeling that each word cost Jibanananda dearly, just as each appearance before a class full of students, at BM College, for instance, cost him dearly in emotional "kaaj." We know he hated to be in front of the class. His lips would go dry, and he would lick them. He was terrified, presumably, yet he did what he had to do. He taught, and he wrote, but nothing, I would suggest, came easy to him. He "worked"! "Kaaje baRo hoyechhilen"!
AS: I don't know how to say this (and, feel free to edit and wordsmith the question), but do you think in a way JD has "cheated" you, i.e. the writer that you researched in the 70's and 80's is quite a different author now?
CS:I wouldn't use the word "cheated." You use the word "writer" as opposed to "poet" in your question, which indicates the sort of transformation that has taken place over the years since I first got involved with Jibanananda and his literary creations. We now know him as not just a poet but also a prose fiction author. Still then, it is his poetry that not only continues to captivate Bengali readers but also guarantees for Jibanananda a place in society today second only to Tagore. I noticed this time a phrase or two from the "Rupasee Baa`mlaa" sonnets painted boldly, albeit amateurishly, on the supports for the fly-over at Gariahat Road and Rashbehari Avenue. It was not an official decoration commissioned by the Kolkata Corporation but a spontaneous gesture by some bhakta (fan). And, of course, I've heard his poetry put to music. He is more famous, more a cultural icon today than when I did my original research. We all are still discovering more about him and his literature, and that is the way it should be, I feel.
AS: This is pure speculation, but what would have happened to JD if Bengal was not divided? If he could continue at the BM college in Barishal. What if he lived as long as Tagore? His father Satyananda lived into his 80's, I think. Any comments?
CS:If he'd lived into his 80's and in Barisal, who knows what he might have produced. Would he have been compelled to publish his prose, just to earn money? Probably not, given that he could have maintained his position as a professor at BM College and continued to live in his ancestral home. Without the economic pressure, he might not have brought out any prose works at all. But it is the poetry and the direction his poetry was taking that is the more intriguing question. He, maybe more than most of his fellow poets, had undergone a change of course with respect to his artistic focus. We know the latter poetry became more political, more rooted in the societal, human world, less in the fantastic and the lush natural world of his surroundings. For some of his fans and some literary critics, that was seen as a bad move on his part. His poetry was deemed difficult, some would say confused, incomprehensible. But he was clearly moving in a different direction from where he has been in the Kallol and early Kavita eras. Would he have found his bearings in his newer, more socially, historically conscious world? We have yet to understand completely what he was saying in the Satti tarar timir (1948) collection, the last collection of poetry that he himself put together and published. Would he have been able to help us--and maybe help himself--to better understand his concerns in the post-WWII world had he lived another thirty years and into his 80's? I'd like to think so.
AS: From Jibanananda, you went almost 200 years back to Ramprasad Sen. What generated your interest in Ramprasad? I have noticed that while analyzing a sonnet in Rupasi Bangla, you allude to Manasa-mangal, Chandimangal and Ramprasad. And you also quote from one of your Ramprasad translation in "A Poet Apart". Which way did you go? JD-->RPS or RPS-->JD?
CS: It was Ramprasad to Jibanananda, with various stops in between. I had read Sakta padabali material with my professor, Edward C. Dimock, Jr. during my first year or so of graduate school. He, as you may know, specialized in Bengali Vaisnava theology and literature. He was the one who suggested we read some Sakta lyrics and compare them with Vaisnava lyrics, some of which he and the poet Denise Levertov had translated and were about to publish. That book, "In Praise of Krishna," came out in 1967. He had already published a book of translations entitled "The Thief of Love" (1963), which included his rendering of the "Vidya-Sundar" section from Bharatcandra Ray's "Annada-mangal" and a substantial part of Ketaka Das' "Manasa-mangal," the Behula-Lakhindar episode. I later read in class with him a Sitala-mangal. And speaking of the "Chandi-mangal," as you do in your question, one of my students here, Edward Yazijian, is about to finish a dissertation on Mukundaram's text, including a translation of it.
AS:From Ramprasad to Michael, you moved 100 years forward. Were you more interested in the period or the personality?
CS:My first exposure to Michael, as I note in the introduction to "The Slaying of Meghanada," came about of necessity. When I began teaching here at Chicago, my professor and I offered a two-term Bangla cultural and literary history survey course. Ed Dimock, because of his interests in Vaisnava studies and the pre-modern period, took charge of the first term, the pre-modern term. I was to cover the modern period. As I knew, from literary histories such as that by Professor Sukumar Sen and others, the "modern period" began with Michael. That is when I first read Meghanadavadha Kavya. And it was from then that I got interested both in the man and most certainly in his magnum opus.
AS:Can you tell us about your meeting with Nirendranath Chakrabarty? He gave you a copy of the Howrah Girls' College magazine to read, right? Did JD write in it? How did it feel to have that magazine?
CS: I saw Nirendranath Chakrabarty again this past summer, in New York, at a function arranged by the Bangladeshi publisher Muktadhara. It was a delight to see again this simply wonderful man whom I met for the first time back in 1969. He did indeed give me, most generously, his copy of the Howrah Girls College magazine, which I still have with me. I could email you a digitized picture of the cover, if you like. It was the issue brought out in commemoration of Jibanananda's death, containing essays on Jibanananda by his colleagues at the college and by students, as well as a few reprints of poetry by him. Niren-da presented me with the magazine when I visited him at his home and at the same time gave me a copy of that poem I sent along with my last email. He also told me of the period when the two of them work at the newspaper Swaraj. And then I would visit him from time to time during the 1969-70 period when I was in central Kolkata and could drop by The Hindustan Standard offices in the Desh/Ananda Bazaar Patrika building. It was such a pleasure to see him again this summer.
AS:A growing population of Bengali writers - both from India and Bangladesh - have been immigrating to the United States and UK over the last 20 years. Many of them continue to write today. Do you see an emergence of Bengali Diasporic writing?
CS: I'm on the Kabishabha list-serve and so get the anthologies of poetry and prose that go out to all list members. And, of course, Ankur, you kindly sent me a copy of your book of poetry. I'm in touch with Dilara Hashem and know of the sizeable volume of prose literature that she has produced and is producing. I got to see a video of one of Ketaki Kushari Dyson's plays, "Rater rod." The diasporic Bengali population is unquestionably making its mark on the corpus of Bangla literature. It remains to be seen whether they will become something analogous to the American "expatriots" in Paris between the world wars.
-----X-----